The fintech industry in Kenya has experienced remarkable growth over the past decade, revolutionizing the financial landscape and driving financial inclusion. There are a lot of fintech startups in Kenya today, with a strong emphasis on mobile technology and a favourable regulatory environment. Slowly, Kenya is becoming a breeding ground for cutting-edge fintech startups.
In this article, we will explore the thriving fintech ecosystem in Kenya, highlighting the growth of the industry and showcasing some innovative fintech startups that have made a significant impact. Let's delve into the world of fintech companies in Kenya and their contributions to financial inclusion in Africa.
Fintech Startups in Kenya: A Brief Overview
Kenya, often referred to as the "Silicon Savannah," has emerged as a leading fintech hub in Africa. The country's fintech industry has witnessed explosive growth. This is driven primarily by the proliferation of mobile technology and a large unbanked population.
The success of Safaricom's M-Pesa mobile money service, launched in 2007, laid the foundation for the fintech revolution. Since then, numerous fintech startups in Kenya have harnessed mobile technology to offer innovative financial products and services, leading the way for financial inclusion in Africa.
The Growth of Fintech Startups in Kenya
The growth of fintech companies in Kenya can be attributed to various factors. First and foremost, the country's progressive regulatory framework has encouraged innovation in the financial sector. The Central Bank of Kenya has been actively promoting digital financial services, fostering an environment conducive to fintech startups. Additionally, Kenya's youthful and tech-savvy population, along with the rapid adoption of smartphones, has created a thriving market for fintech products and services.
According to a report by the Global System for Mobile Communications (GSMA), Kenya had 29.1 million active mobile money accounts as of 2021, indicating the immense popularity and potential of fintech solutions in the country. This significant uptake of mobile money services has also been a driving force behind the growth of fintech startups in Kenya.
Trends for Fintech Startups in Kenya
Fintech startups in Kenya have witnessed several noteworthy trends, reflecting the dynamic nature of the industry. Some of the key fintech trends include:
Digital Lending Platforms: Fintech startups in Kenya have disrupted traditional lending by leveraging big data and artificial intelligence to offer instant and personalized loans. Platforms like Tala, Branch, and Okolea have become popular choices for accessing credit in a seamless manner.
Mobile Payment Solutions: Building on the success of M-Pesa, various fintech companies have developed mobile payment solutions that facilitate cashless transactions, enabling Kenyans to pay for goods and services conveniently.
Insurtech Innovations: Insurtech startups have emerged to address the significant insurance gap in Kenya. These companies leverage mobile technology to offer affordable and accessible insurance products to the masses.
Blockchain and Cryptocurrency: Kenya has also seen the rise of blockchain-based fintech solutions and cryptocurrency platforms, aiming to enhance transparency, security, and efficiency in financial transactions.
Personal Finance Management: Fintech startups are developing innovative tools to help individuals manage their finances better, offering budgeting, savings, and investment advice tailored to individual needs.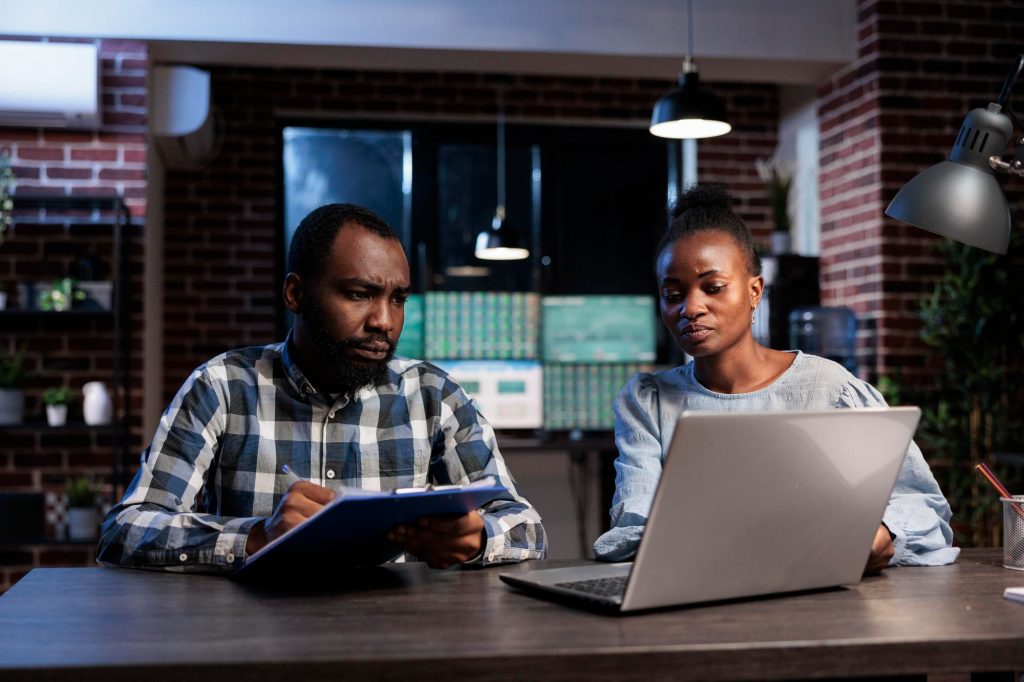 Top Fintech Startups in Kenya
Someone asked us, How many fintech companies are there in Kenya? If we are being honest, we do not know the answer to this. Fintech startups keep emerging with revolutionizing solutions and it is hard to keep track. Here, we will be exploring 10 of the most innovative fintech startups in Kenya that have been at the forefront of transforming the financial landscape:
M-Kopa Solar
When you talk about fintech companies in Africa, it is impossible not to mention M-Kopa Solar. Founded in 2011, M-Kopa Solar is a pioneering pay-as-you-go solar energy provider that enables low-income households to access affordable and clean energy. The company's innovative mobile payment model has revolutionized solar energy financing in Kenya.
Although it operates from Kenya, M-Kopa has branched out and operates in other African countries like Nigeria and Ghana. It was founded by Nick Hughes, Chad Larson and Jesse Moore.
BitPesa – Fintech Startups in Kenya
BitPesa is one of the top fintech startups in Kenya recognized as a big player even in the international scene. It was established in 2013, as a blockchain-based payment platform that facilitates seamless cross-border payments and remittances in Africa.
The company's integration of cryptocurrency has streamlined international transactions for businesses. This business model has allowed this fintech startup to be used in almost every part of the world. It is also known as AZA finance.
Apollo Agriculture
The startup ecosystem in Kenya has Apollo Agriculture as one of those at the top. Apollo Agriculture, founded in 2016, leverages data analytics and mobile technology to provide smallholder farmers with access to credit, high-quality inputs, and personalized advice, enhancing agricultural productivity.
Eli Pollak, Benjamin Njenga and Earl St Sauver are the bright minds that brought this startup to life. They have helped a lot of farmers in Africa with modern farming tools and techniques. This in return has improved the economy of the region.
Pezesha
Pezesha, a digital lending platform established in 2016, connects borrowers to lenders and offers credit scoring and loan management services, fostering financial inclusion for underserved individuals and SMEs. With Pexesha, many micro-businesses have gained access to funding for their businesses. Hilda Moraa who is also the founder of WazaTele is also the founder and CEO of Pezesha.
Sokowatch
Sokowatch or Wasoko was founded in 2016 and has since then changed the Kenyan finance technology landscape. It was founded by Daniel Yu as an asset-light platform and marketplace. Waoko is a B2B e-commerce platform that enables informal retailers to order goods via a mobile app. The platform also offers access to working capital loans, empowering small retailers to grow their businesses.
FarmDrive
When you talk about fintech solutions in Kenya, it is impossible to miss FarmDriive. Established in 2014, FarmDrive has been able to provide 50 million farmers with access to funding. It is a fintech startup that uses alternative data sources to assess the creditworthiness of smallholder farmers and provides them with affordable and tailored credit options.
Pula – Fintech Startups in Kenya
Pula utilizes some of the latest trends in Fintech technology in Kenya to offer financial solutions to farmers. It is an insurtech startup that offers affordable and customizable agricultural insurance to smallholder farmers, protecting them from weather-related risks.
Pula was founded in 2015 by Rose Goslinga and Thomas Njeru. Since then, it has been able to support many Kenyan farmers and their businesses. The intention of the company is to protect all smallholder farms in the world.
Abacus
Abacus is one of the success stories of Kenyan fintech startups. Since its inception in 2018, the only way has been up for this startup. As a business model, they provide a digital savings and credit platform for low-income workers in the informal sector, helping them build financial resilience.
Abacus was founded by Brent Kessel and Spencer Sherman. Together they built a system that has helped many Kenyans save and invest in the places that give the best returns on investment.
Lendable
Knowing that there are challenges and opportunities for fintech startups in Kenya. Daniel Goldfarb fought to bring Lendable to life in 2014. Lendable is a fintech startup that provides lending-as-a-service infrastructure to financial institutions, accelerating access to credit for SMEs and individuals; the company specializes in providing debt to fintech firms in emerging and frontier markets. Hence, bridging the gap between institutional debt investors and high-growth alternative lenders in Africa.
Asilimia
As a founder looking at investing in Kenya's fintech startup ecosystem – Asilimia is one of our top picks. Asilimia launched in 2017 and was founded by Tekwane Mwendwa. This startup offers a mobile payment platform that enables small businesses to accept payments and manage transactions seamlessly.
Since 2017, they have been able to receive funding from 13 different investors. Additionally, they currently operate both in Africa and Europe.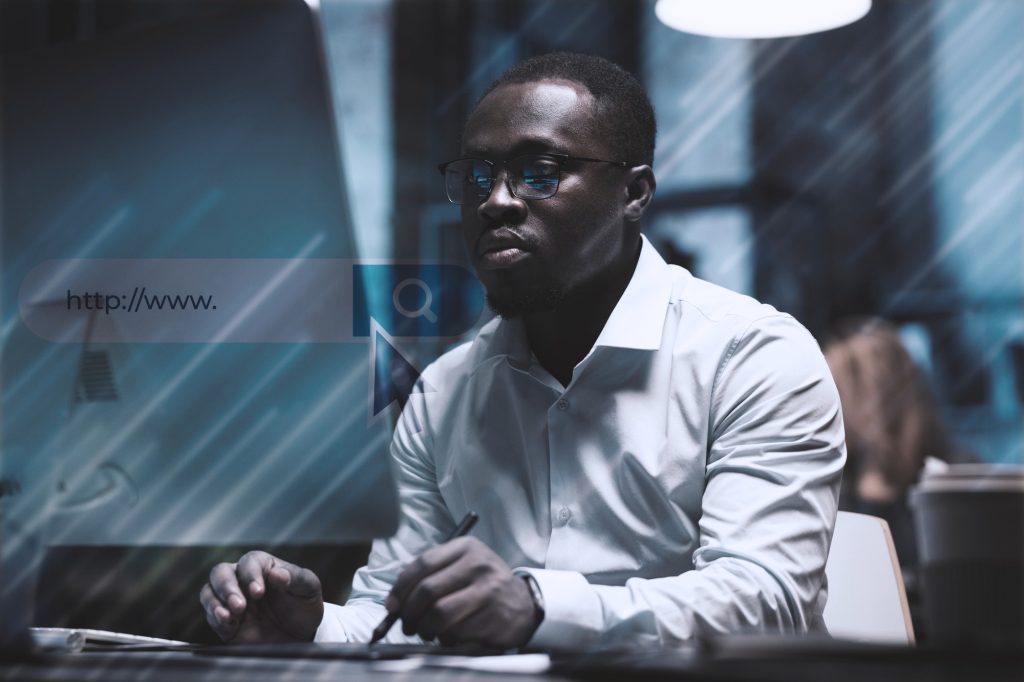 Regulatory Changes in Kenya's Fintech Industry
The Kenyan government has recognized the potential of fintech in driving economic growth and financial inclusion. This has resulted in several regulatory changes over the years. The authorities have taken a proactive approach to foster fintech innovation while maintaining consumer protection and financial stability. Some of the policies and innovations governing fintech startups in Kenya include;
Regulatory Sandbox: The Central Bank of Kenya (CBK) introduced a regulatory sandbox in 2019, providing fintech startups with a controlled environment to test their innovations without the burden of full compliance. This initiative has encouraged experimentation and accelerated the development of new fintech solutions.
Fintech-friendly Policies: The Kenyan government has implemented various policies to support fintech startups and attract investment in the sector. These policies include tax incentives, streamlined licensing processes, and initiatives such as promoting digital payments.
Data Protection and Consumer Safeguards: As fintech services often involve the collection and use of sensitive customer data, the government has implemented data protection regulations and consumer safeguards to ensure data privacy and security.
Key Players in Investments
Several local and international investors have been actively involved in funding Fintech startups in Kenya. Notable investors and investment firms include:
Global Ventures: International venture capital firms, such as Partech Africa and Quona Capital, have made significant investments in Kenyan fintech startups. These firms bring not only financial backing but also expertise and global networks that help scale local startups.
Impact Investors: Impact investment funds, like Acumen and Gray Ghost Ventures, have also been crucial in supporting fintech startups in Kenya. These investors focus on companies that have a positive social impact, aligning with the goal of enhancing financial inclusion.
Local Players: Local investors, including Kenyan venture capital firms and angel investors, have played a vital role in nurturing early-stage fintech startups. Their support has helped lay the foundation for the fintech ecosystem in the country.
Conclusion
The fintech industry in Kenya has evolved significantly, driven by a conducive regulatory environment, rapid mobile technology adoption, and a strong focus on financial inclusion. These 10 innovative fintech startups in Kenya exemplify the potential and impact of fintech in transforming lives and economies across Africa. You can also explore more fintech startups in Kenya on the propel data page.
As the industry continues to grow and innovate, these startups and many others are at the forefront of fostering financial inclusion, improving access to credit, and promoting economic growth in the region. The future of fintech in Kenya looks bright, promising a more inclusive and prosperous financial landscape for all.