The startup ecosystem on the African continent has never been better than it is right now. In fact, according to Statista, there are about 7,637 startups on the continent. Therefore, finding a cofounder in Africa holds immense potential for innovation and collaboration.
So, whether you're embarking on a tech startup adventure or venturing into a new market, the process of finding a cofounder in Africa comes with its own unique set of considerations and opportunities. Consequently, in this comprehensive guide, we'll explore the essential factors to keep in mind when navigating this exciting journey of entrepreneurial partnership across this diverse and vibrant continent.
Tips for Finding a Cofounder in Africa
Selecting the right cofounder is a critical decision that can significantly impact the success and growth of your startup. In other words, a compatible co-founder brings complementary skills, shared values, and a strong sense of dedication to the table. The tips below can also serve as overall key considerations when searching for a business partner in Africa:
Emphasize Shared vision and passion in finding a cofounder
This is a very important cofounder checklist. Indeed, a successful partnership begins with a shared vision and passion for the startup's mission. When finding a co-founder for your startup, look for someone who aligns with your goals and demonstrates genuine enthusiasm for the business idea. Surely, when both cofounders are deeply committed to a common purpose, their synergy can drive the company forward even in the face of challenges.
Complementary skills
Again, when finding a cofounder in Africa, seek out someone whose skills complement your own. In truth, a diverse skill set ensures that critical aspects of the business, such as technology, marketing, operations, or finance, are well-covered. Besides, this synergy not only accelerates growth but also enhances problem-solving capabilities within the team.
Effective communication
Open and transparent communication is the cornerstone of a successful cofounder relationship. in other words, look for someone who can communicate clearly, actively listen, and provide constructive feedback. Effective communication fosters a collaborative environment and helps resolve conflicts more efficiently.
Resilience and adaptability
Certainly, startups are bound to encounter obstacles and pivot along the way. So, when finding a cofounder in Africa, look out for someone who is resilient, remains steadfast in the face of challenges, and adapts quickly to changing circumstances. Their ability to stay focused and positive, even during tough times, can significantly influence the startup's ability to navigate uncertainty.
Problem-solving skills
Finding a cofounder in Africa means you must be on the lookout for someone who possesses strong problem-solving skills that can help the startup navigate complexity and find innovative solutions. Look for someone who approaches challenges with a proactive mindset. Such a cofounder must be able to break down issues into manageable tasks and work collaboratively to address them.
Trustworthiness and integrity
Trust is the foundation of any successful partnership. Therefore, choose a cofounder who demonstrates unwavering integrity, honesty, and ethical behaviour. A trustworthy partner will not only enhance your working relationship but also contribute to building a positive reputation for your startup.
Respective networks
People looking for a cofounder must have it in the back of their minds that a well-connected cofounder is very important. In essence, your cofounder must be someone who's able to provide valuable introductions and opportunities that propel the startup forward. For example, consider their existing network and connections within your industry. These connections can open doors to more partnerships, investors, and potential clients.
Commitment and dedication
Launching and scaling a startup requires dedication and hard work. Look for a cofounder who is fully committed to the journey and willing to invest time and effort. A dedicated partner shares the workload, maintains focus and contributes to the startup's growth on a consistent basis.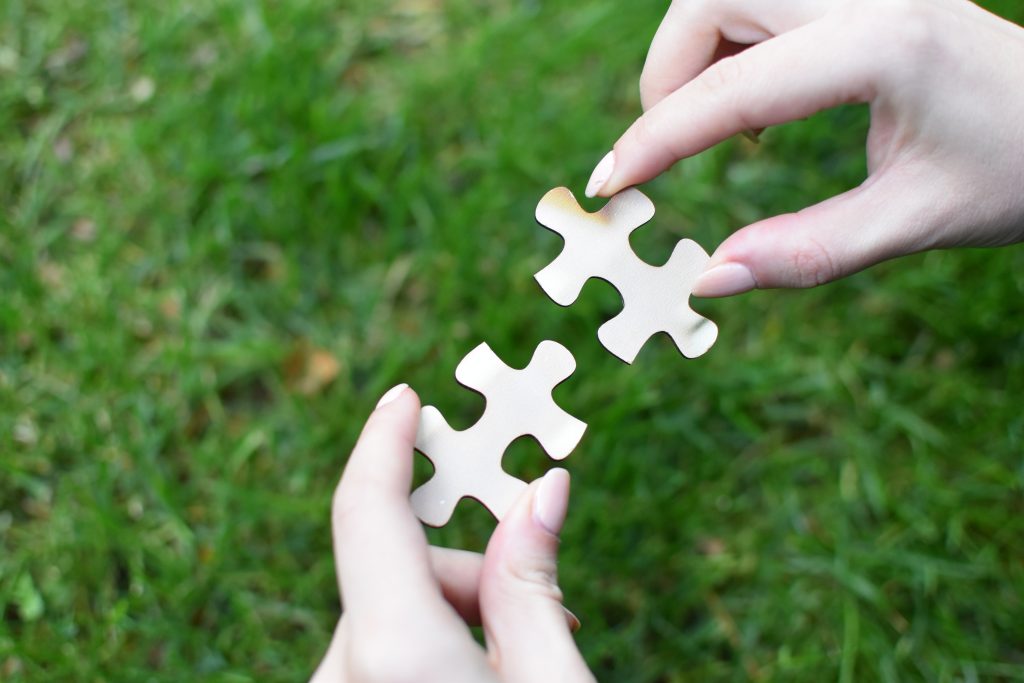 Where to Look in Finding a Cofounder
Surely, finding the perfect cofounder is a critical step in the entrepreneurial journey. A compatible partner can amplify your strengths, balance your weaknesses, and drive your startup towards success. For founders asking, "Where can I meet potential cofounders?" The following proven methods and platforms can help you connect with potential cofounders who share your vision, values, and goals:
Leverage startup incubators and accelerators in finding a cofounder
Startup incubators and accelerators have particularly emerged as fertile grounds for discovering like-minded individuals who are enthusiastic about innovation and eager to join forces. These programs provide a structured environment where aspiring entrepreneurs can collaborate, learn, and develop ideas together. So, if you're looking for a cofounder in Africa, incubators and accelerators are excellent breeding grounds to connect with potential cofounders.
Networking events and conferences
Attending industry-specific networking events and conferences can open doors to a plethora of potential cofounders. These gatherings bring together professionals, investors, and innovators, creating an environment ripe for forging meaningful connections. Engage actively in discussions, workshops, and panel sessions to identify individuals who align with your startup's vision and can contribute to its growth.
Use Online cofounder matching platforms in finding a cofounder
The digital age has revolutionised how entrepreneurs find cofounders. Hence, we have dedicated online platforms such as CoFoundersLab, FounderDating, and Meetup that could be considered a sort of Tinder for cofounders. These platforms employ algorithms to match individuals with complementary strengths and shared objectives, streamlining the process of finding the perfect co-founder.
University and alumni networks
Educational institutions and their alumni networks are treasure troves of potential cofounders with diverse skill sets and backgrounds. So, finding a cofounder in Africa is easier when you engage with alumni events, workshops, and forums to connect with individuals who have a deep understanding of your industry and share a passion for innovation.
Industry-specific online communities
Joining online forums, LinkedIn groups, and social media communities relevant to your industry can yield unexpected cofounder connections. Therefore, engage in meaningful discussions, share insights, and showcase your expertise to attract potential partners who resonate with your goals.
Utilize angel investors and venture capitalists in finding a cofounder
Angel investors and venture capitalists not only provide funding but also possess a vast network of industry professionals. These investors often have a keen interest in facilitating connections and introductions that could benefit their investments. Seeking their guidance can lead you to individuals who are seeking cofounder opportunities or who can connect you with potential partners.
Profiles of Some Successful Cofounder Partnerships in Africa
| | | | |
| --- | --- | --- | --- |
| S/N | Cofounder Partnership | Brief Overview | Country of Origin |
| 1. | Iyinoluwa Aboyeji and Tayo Oviosu | This partnership resulted in the creation of Flutterwave and Paga respectively. Iyinoluwa Aboyeji cofounded Flutterwave, a payment technology company that helps businesses in Africa connect with the global economy. On the other hand, Tayo Oviosu cofounded Paga, a mobile payments platform that allow users to send and receive money, pay bills, and access other financial services. | Nigeria |
| | | | |
| 2. | Elizabeth Njoroge and Steve Mutinda | This cofounder partnership led to the establishment of Kijenzi, a 3D printing company that provides medical equipment to underserved areas in Kenya. | Kenya |
| | | | |
| 3. | Justin Drennan and Leigh Drogen | This cofounder partnership resulted in the creation of Parcelninja, a South African e-commerce fulfillment company. Parcelninja helps online retailers manage their logistics and warehousing efficiently, enabling them to focus on growing their businesses. | South Africa |
| | | | |
| 4. | Ahmed Sabbah and Mahmoud Nouh | This cofounder partnership led to the creation of Swvl, an Egyptian transportation technology company. Swvl offers app-based, affordable, and reliable mass transit services to commuters in various cities across Africa, Asia, and the Middle East. | Egypt |
| | | | |
| 5. | Bright Simons and Alloysius Attah | This cofounder partnership resulted in the creation of Farmerline, a Ghanaian agri-tech company. Farmerline provides information, resources, and services to small-scale farmers through mobile technology, helping improve agricultural practices and livelihoods. | Ghana |
| | | | |
| 6. | Ifeanyi Orajaka and Osita Nwoye | This cofounder partnership resulted in the creation of Farmerline, a Ghanaian agri-tech company. Farmerline provides information, resources, and services to small-scale farmers through mobile technology, helping improve agricultural practises and livelihoods. | Nigeria |
| | | | |
| 7. | Samuel Rigu and Peris Bosire | This cofounder partnership resulted in the creation of FarmDrive, a Kenyan agritech company. FarmDrice leverages data and technology to provide smallholder farmers with access to credit and financial services. | Kenya |
Conclusion on Finding a Cofounder in Africa
In conclusion, finding a cofounder in Africa offers a unique blend of diverse perspectives and untapped opportunities for any startup. Evidently, the continent's vibrant entrepreneurial ecosystem, rich cultural diversity, and emerging markets provide a fertile ground for collaboration.
In addition, by leveraging the region's talent pool, fostering cross-cultural partnerships, and aligning shared goals, aspiring entrepreneurs can navigate challenges. Partnerships can also pave the way for innovative ventures that hold the potential to make a lasting impact both locally and globally.
Meanwhile, Propel Africa remains a vital resource in your journey to find the right cofounder for your startup. Stay glued to our platform to receive regular updates on all founders, cofounders, and startups.