Without mentioning these three names, it cannot be a fintech battle in Nigeria. Palmpay vs Opay vs Moniepoint – in recent times, no one has gone close to these three. When you consider the ultimate comparison of fintech apps in Nigeria – it is hard to separate them at the top. They have revolutionized the game but the question remains the same. Which of them should be declared the best?
In this article, we would be looking at the fintech space in Nigeria, each of these brands and how they have affected the sector. With this information, we will look at the fintech war front in Nigeria and decide together who is number one.
Fintech battle in Nigeria – The Nigerian Fintech Sector
The fintech sector in Nigeria has dominated startup funding with around 44% of the total startup funding deals in 2020. When you look at the Nigerian fintech market analysis even more, you get reasons why the fintech sector is important. Today, the financial technology sector has more than 200 companies existing in it. The services here range from loans to savings and payments. The COVID-19 pandemic helps the general public here to accept the use of digital payments.
It was recorded that from 2014 – 2021, this sector has been able to raise $600 million which in 2019 was 25% ($112 million) of the total money raised by tech startups in Africa. These startups access funding through several methods – Accelerators, angel investors, debt financing, etc. There are so many options that can be called when you are talking about fintech startups and companies. However, these are three of the best fintech solutions in Nigeria. Hence why we consider this the fintech battle in Nigeria.
Now, let us talk a look at the contenders for this epic battle;
Opay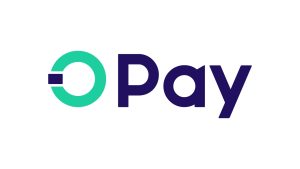 The first challenger for the fintech battle in Nigeria is Opay. Weighing more than 35 million users and fighting from the green corner is this customer-first fintech. The very first thing that is quite surprising about this brand is its origin. Opay began operations in Lagos in 2018 and was founded by Opera Group. Technically, it was not founded as it existed as Paycom until 2017 when it was acquired.
Financial inclusion is one of the reasons why Opay is considered a top fintech in Nigeria. The onboarding and ease of use are one of the selling points of their business model. Opay allows customers to use their phone numbers to open an account with them. Eliminating the need for users to start cramming a new set of numbers. Opay allows users to send and receive money, pay their bills and buy airtime via their user-friendly app. They also provide savings and loan options for customers to increase the value of their offerings. For businesses, Opay offers point-of-sale services, so they can easily receive cashless payments.
Opay has had three funding rounds since 2019 and keeps doing massive numbers whenever they do. Their Series A was in July 2019 when they got $50 million from four investors. In November of that same year, they had a series B where 9 investors gave a total of $120 million. Series C happened in August 2021 and they amassed $400 million from 8 investors. It is usually a hard question but it is hard not to say Opay when someone asks which fintech app is better in Nigeria.
Moniepoint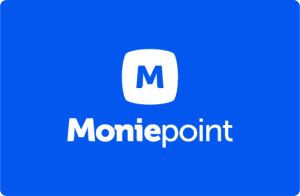 From the blue corner, we have a shapeshifting champion in Moniepoint. Although the tactics and business model of Moniepoint is not exactly like Opay, the fintech battle in Nigeria continues. Beginning as teamApt in 2015, Moniepoint started helping banks optimize their core bank back-office operations. Two years later this brand was working for more than 20 financial institutions and processing $160 million monthly. It didn't take long after this for them to switch their focus to having their business-facing product. This ultimately was what saw the birth of what we know now as Moniepoint.
It is impossible to talk about fintech growth in Nigeria without mentioning the success story of Moniepoint. Today, Moniepoint offers banking solutions to more than half a million businesses. Since receiving her banking license from the central bank of Nigeria in February of 2022, they have processed about 7 trillion naira monthly. Moniepoint also provides business management tools to their customers and access to loans. In summary, they identified reconciliation, support, and distribution as problems for business owners and created reliable solutions for agents.
Moniepoint recently became QED investors' first investment in Africa. More reasons why we consider them one of the best fintech banks in Nigeria. Just like Opay, they have had three rounds of funding. August 2022 was their pre-series C round where they got $50 million from 4 investors. In July 2021 they had their series B with 7 investors providing $15 million. February of 2019 was when they had their series A round and one investor was able to provide $5..5 million.
Palmpay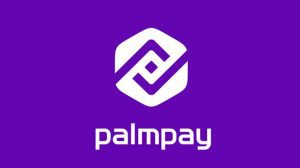 The last challenger in this triple threat fintech battle in Nigeria is Palmpay. Just like Opay and Moniepoint, Palmpay has her own unique story and a selling point like no other. They will be fighting from the purple corner with just above 25 million users cheering for them. The goal for Palmpay is to make financial services more accessible and affordable. This positions them more like Opay and less like Moniepoint who focuses on a B2B model.
Just like Opay, Palmpay has a B2B arm but also operates on a B2C level. This brand started in 2018 and operates out of Nigeria. However, Palmpay has offices in Ghana, Tanzania, Kenya, London and China. Palmpay put the fintech space on notice with a seed funding of $40 million, probably the largest seed round for an Africa-focused startup. There has been a second venture round after the first that saw three investors give $40m. In August 2021, this second round put together $100 million which came from five investors.
Despite being a young company, Palmpay is looked at as one of the top fintech companies in Nigeria. From simple banking features like sending and receiving money to offering loans to individuals and businesses. Palmpay remains one of the fintech companies in Nigeria that simply cannot be written off.
Opay vs Moniepoint vs Palmpay – The Fintech Battle in Nigeria
All the corners are packed with stars for this fintech battle in Nigeria. The good thing is that we do not have anybody on the red corner so there would be no blood on the battlefield. Now, when you look at the numbers of these new fintech companies in Nigeria it becomes scary for traditional banks. Opay and Palmpay are chasing numbers that in less than ten years that some banks could only dream of after two decades of existence.
This ultimately is the power of problem-solving which is the core of any fintech startup. Financial inclusiveness for example was simply a no-brainer and one of the reasons why brand awareness for these platforms spread like wildfire. Some once asked what is fintech in Nigeria and we believe these brands have answered that. The impact of fintech in Nigeria is seen from these three platforms. This is why for us, the battle is not over yet. This battle is just starting as they all promise us more innovation and futures.
They are all transcending from startups to investors themselves and acquiring other fintech startups to expand their offerings to customers. So many one day, we will come back to determine who wins the ultimate fintech battle in Nigeria but just not today.
The Nigerian financial landscape has experienced a remarkable transformation in recent years with the rapid rise of fintech companies. These innovative startups have capitalised on the country's increasing internet and smartphone penetration rates to revolutionise traditional financial services. Fintech companies in Nigeria have addressed critical gaps in the market, offering solutions such as mobile payment platforms, digital lending services, blockchain-based remittance systems, and peer-to-peer lending networks. By leveraging technology and data-driven approaches, these firms have enhanced financial inclusion by providing previously underserved populations with access to banking, credit, and investment opportunities. Moreover, the collaborative nature of many Nigerian fintech ventures, often partnering with traditional financial institutions, has further accelerated their integration into the mainstream financial ecosystem, indicating a promising trajectory for the continued growth and impact of fintech in Nigeria.
The regulatory environment in Nigeria has also played a significant role in fostering the rise of fintech companies. Regulatory agencies, such as the Central Bank of Nigeria, have introduced frameworks and guidelines that support the development of these innovative ventures while ensuring consumer protection and financial stability. The proliferation of fintech hubs, accelerators, and investment initiatives has created a conducive environment for entrepreneurship and technological advancement in the financial sector. As fintech companies continue to gain traction and redefine financial services in Nigeria, they are not only shaping the future of the country's economy but also serving as a model for other emerging markets looking to harness the potential of technology-driven financial innovation.
Conclusion on The Fintech Battle in Nigeria
Fintech is the future of banking services and this is why traditional banks have made the switch. Today, we have fintech products like Alat by Wema, Squad by GTCo and Hydrogen Pay by Access Bank. More are more banks wish to join the fintech battle in Nigeria. The result is the growth of Nigeria's fintech and more numbers when compared to that of other African countries.
That being said, we do not have an answer still if we are asked for the biggest among them. What we know is that Opay, Moniepoint and Palmpay are amongst the biggest fintech companies in Nigeria. You can also find out more about these startups and a lot of others when you explore our website today.