Women-Led Startups in Africa are pioneering a remarkable transformation in Africa's technology landscape. Historically, the tech industry has been male-dominated, but in recent years, a growing number of talented and visionary women have been making significant strides.
This article explores the inspiring journey of women-led technology companies in Africa, their challenges, and the driving forces behind their growth. we will also touch on investment opportunities in women-led startups in Africa and how it has helped startups.
The Emergence of Women-Led Startups in Africa
The number of women entrepreneurs in Africa has continued to grow over the years. However, for most of us, this growth has been slow and the evidence can be found in a survey by Startup Genome. They concluded after research, that only 15% of startups have female-only founders. Although, they found that 31% of startups with multiple founders had at least one woman. The number of female-only startup founders reduces to 14% when you consider just Africa. This is why a lot of agencies worldwide are empowering women through entrepreneurship in Africa.
The last decade witnessed a surge in entrepreneurship across the African continent, and women have been at the forefront of this movement. Women entrepreneurs in the tech sector have been particularly influential, challenging stereotypes and breaking barriers. They have tapped into the potential of technology to address societal challenges and drive economic development.
Challenges Faced by Women-Led Startups in Africa
Despite their exceptional talents and innovative ideas, women-led startups in Africa encounter several obstacles unique to their gender. Gender bias and stereotypes persist, hindering access to funding, mentorship, and networking opportunities. Additionally, work-life balance concerns can impact their entrepreneurial journey. According to African Development Bank, Africa has the highest percentage of women entrepreneurs in the world. 25.9%of women are in the process of starting or managing a business in sub-Saharan Africa. Even with this, women-led startups in Africa are not getting the attention that they seek.
There are so many issues faced by women-led startups but two of them that stand out are access to funding and gender bias/discrimination.
Access to Funding: Access to funding remains a significant hurdle for many startups, and women-led tech companies in Africa are no exception. An article by Africa Renewal, a United Nations-owned blog threw more light on this in 2018. In their article, they pointed out that female-founded start-ups receive only 2% of total investments by venture capitalists. Despite their potential and achievements, women entrepreneurs often face biases from investors, making it challenging to secure the necessary capital to scale their ventures. In 2022, Disrupt Africa said only 20% of funded African tech startups had a female founder.
Gender Bias and Discrimination: Gender bias and discrimination persist in the tech industry, affecting hiring practices, promotions, and opportunities for advancement. Women-led companies may encounter challenges in attracting and retaining top talent due to these biases.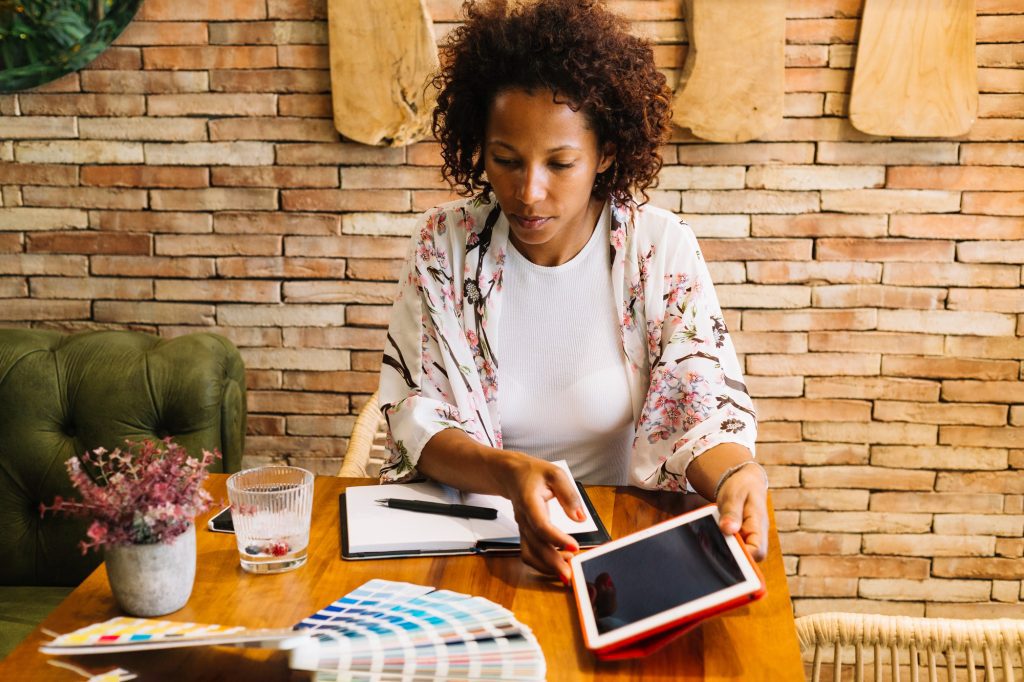 Top Investors Backing Women-Led Startups in Africa
The list of African women in business is never-ending. From healthcare to agriculture and technology. Women are revolutionizing how we do business in Africa. Here, we have made a list of top investors that back women-led startups in Africa. They include
FirstCheck Africa
With "helping female founders get the financial, social and belief capital to build category-defining companies." as a founder's focus – FirstCheck Africa is revolutionizing the startup game in Africa. They are an early-stage VC that invests in technology-driven startups in Africa with at least one female founder or co-founder. Founded in 2021, this VC has invested in over 10 startups. Some notable startups include Jumba, Healthtracka, Zoie Health, Tushop, Foondamate and Uncover.
Rising Tide Africa – Investor for Women-Led Startups in Africa
Rising Tide Africa is part of a Global movement of The Rising Tide Program for Africa. They are a group of women angel investors using their resources and capital to push female-founded startups in Africa. Rising Tide Africa was founded in 2016 and has invested in more than 25 startups at different stages. Some of the startups they have invested in include Afrikrea, Amayi Foods, Aruwa, Bankly, Eden Life, Emergency Response Africa, etc.
Dazzle Angels
No one cares more for women's leadership in African Startups than Dazzle Angels. This female-focused angel fund has been instrumental to the rise of women startups in Africa. Dazzle Angels are based in South Africa but has been investing in startups all over Africa since 2019. The startups they have invested in include sorted, SV capital, creditAIs, and Kweza.
Aruwa Capital Management
Aruwa Capital Management is one of the top players when you consider funding for women-led startups in Africa. This impact investment company is founded and led by females and is based in Lagos. Nigeria. They have investments in startups like Wemy industry, Lifestores Pharmacy, Crowd force, Agroeknor, Koolboks, etc.
Future Africa
Future Africa is a great supporter of the African businesswoman. They have founded and funded some of Africa's most valuable technology businesses over the last decade. They have so much investments that you could not keep track. In Feb 2022. Disrupt Africa reported 43 of their investments cutting across various industries/sectors. ome notable investments I their portfolio includes Flutterwave, Jumba, Talent city, Andela, Move and Releaf.
TLCom Capital – Women-Led Startups in Africa
Another supporter of dender diversity in Africa's startup ecosystem is TLCom Capital. This Africa focused VC firm backs some of the top women founders from seed to growth stage. TLCom Cpital are pioneers of the Wome in African Venture and Entrepreneurs (WAVE). an initiative that supports female tech founders in Africa. Investments in their portfolio includes Pastel, Pula, Vendease, Andela, Shara, SeamlessHR, Autochek, etc.
GreenHouse Capital
Founded by Hilda Moraa, GreenHouse Capital is a woman-led startup supporting women-led startups in Africa. The goal for them is to connect fintech and fintech-enabled startups with operates and investors. Founded in 2016, GreenHouse Capital has more than 40 investments in their portfolio. Some of them include Migo, Max, Market Force, Mano, Knabu, Lipalater, Magic fund, Keble, Kalpay, etc.
Ingressive Capital
Another VC firm that supports women-led businesses in Africa is Ingressive Capital. They are one of the few active seed stage VCs in Africa which plays to the advantage of female-led startups. Since their inception in 2017, they have invested in some of the most profitable and innovative startups in Africa. Some of the notable ones include Paytack, 54gene, Jetstream, Simbapay, Oze, Float, Remedial Health, Kwaba, Onepipe, etc.
Alitheia Capital
Behind the very successful women entrepreneurs in Africa there is a strong force – that force is Alitheia Capital. Founded in 2007 by Jumoke Akinwunmi and Tokunboh Ishmael, this private equity firm is based in Lagos, Nigeria. Paga, Baebab, Max, Lidya, Tomato Jos, Sparkmeter, Skld relief, reelfruit, etc are startups on Alitheia Capital's portfolio.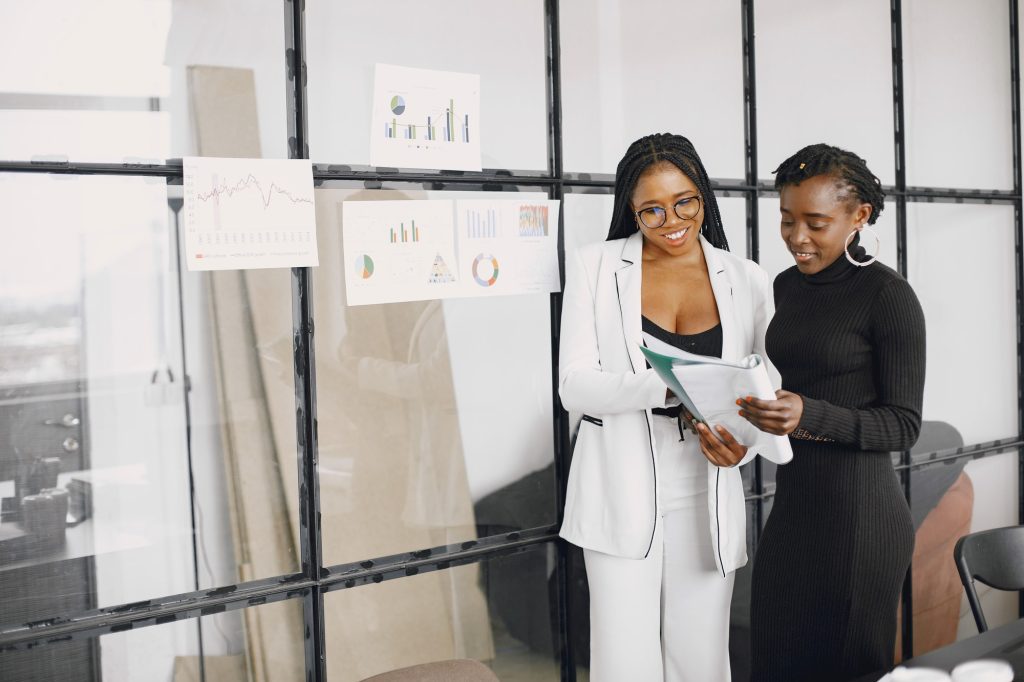 Amazing Women-Led Startups in Africa
There are so many emerging women-led startups in Africa adding to the list of startups we already have. Some of the top women-led startups in Africa includes;
| Startup (country) | Description | Profile |
| --- | --- | --- |
| LifeBank (Nigeria) | Blood, oxygen, and medical consumables are delivered right to the customer's doorstep 24/7, safer and faster | View profile |
| Zoie Health (South Africa) | provides doctors/healthcare professional appointments and consultations, home health services, and delivery of contraceptive and health test kits to women | View profile |
| Shuttlers (Nigeria) | access efficient shared transportation for users to find, book and share bus rides for commuting to work and back home | View profile |
| Pivo (Nigeria) | allows enterprises in the supply chain sector and gives access to all the financial services they need in one place | View profile |
| Amini (Kenya) | offers data collection and intelligence infrastructure, providing clients with a single source for environmental data in Africa | View profile |
| Legendary Foods (Ghana) | Produces cost-effective, nutritious, resource-efficient and accessible form of protein, palm larvae, with technology and farming systems built in Ghana | View profile |
| Capsule (Kenya) | Provider of ambulance booking platform for emergency services | View profile |
| Egab (Egypt) | A platform that connects reputable media outlets to exclusive high-quality stories by engaging journalists in hard-to-reach areas | View profile |
| Ta7alil (Morocco) | An application that interconnects patients, doctors and analysis laboratories in Morocco | View profile |
| Finbudd (Tunisia) | Enables candidates for financial certification exams to prepare more efficiently and optimizes their efforts and time through a dedicated platform | View profile |
Featured 10 women-led startups in Africa
Click here to explore 50+ women-led startups in Africa on Propel Africa
Conclusion on The Rise of Women-Led Startups in Africa
The rise of women-Led Startups in Africa is long overdue but the good thing is it has started. Although, there are so many challenges faced by women entrepreneurs in Africa, the movement continues to grow strong. It is a testament to the ingenuity and resilience of women entrepreneurs across the continent. As these trailblazers continue to challenge stereotypes and break barriers, their impact on societal development and economic growth will become even more profound. By fostering an inclusive and supportive tech ecosystem, Africa stands to unleash its full potential, leading the way in empowering women in technology and paving the path for a brighter future.