When it comes to pursuing your startup dreams, applying to Y Combinator can be a game-changing opportunity. As one of the most renowned and sought-after startup accelerators, Y Combinator holds the potential to catapult your venture into the realm of success.
So, in this blog post, we'll delve into essential insights and valuable tips to consider before embarking on the journey of applying to Y Combinator. Furthermore, we'll outline the Y Combinator application tips, who can apply to Y Combinator, and finally, how to apply to Y Combinator.
Y Combinator Overview
Y Combinator, established in March 2005 by Y Combinators founders Paul Graham, Jessica Livington, Trevor Blackwell, and Robert Tappan Morris, has emerged as a pioneering force in the startup ecosystem. This renowned startup accelerator is based in Silicon Valley and has played a pivotal role in shaping the trajectory of countless innovative ventures.
Initially conceived as an experiment to offer a small amount of funding to a handful of startups in exchange for equity, Y Combinator quickly evolved into a transformative platform. Moreover, it introduced the concept of "startup accelerator," providing not jut financial support, but also mentorship, guidance, and a network of industry connections.
Besides, in today's startup landscape, Y Combinator remains exceptionally relevant. Evidently, its influence extends beyond Silicon Valley, as it continues to attract global startups vying for a chance to join its ranks. Indeed, the accelerator's track record is impressive. It has nurtured numerous successful companies. Y Combinator's success stories include companies such as Airbnb, Dropbox, Reddit, and DoorDash.
Applying to Y Combinator: What You Need to Know
Truly, the journey of turning a revolutionary idea into a thriving startup can be both exhilarating and challenging. For many budding entrepreneurs, applying to Y Combinator stands as a beacon of opportunity, offering not just funding but also unparalleled mentorship, network access, and industry insights.
Fortunately, for aspiring founders, the YC application requirements are flexible enough to accommodate many startups from diverse backgrounds. So, let's go right into the Y Combinator application process and all you need to know when applying to Y Combinator.
Eligibility Criteria
So, what do you need to apply to Y Combinator? Y Combinator casts a wide net when it comes to startup selection. The accelerator accommodates startups at various stages of development. From the ideation phase to having a working prototype or even a launched product, YC is open to startups from diverse industries and backgrounds. Founders who are committed to working full-time on their startups are highly valued. That is to say:
Early-stage startups from any industry and location are welcome.
Founders should commit full-time to the program.
Teams of 1-3 founders (occasionally 4) are preferred.
Application deadlines and cycles
Startups need to know when to apply to Y Combinator. YC operates on a biannual basis, with two application cycles: winter and summer. Applying to Y Combinator on time is crucial. Missing the deadline could mean waiting several months for the next cycle. Therefore, prospective Y Combinator intakes should keep an eye on the accelerator's official website for the most up-to-date information on application deadlines.
Necessary documentation and materials
The application process involves submitting an online application form that includes information about your startup, your team, and your idea/product. A brief video pitch is often recommended to help convey your idea and passion. Y Combinator places a strong emphasis on the quality of your application and how well you communicate your vision.
Applying to Y Combinator: Application Tips to Improve Your Chances
Certainly, as one of the foremost startup accelerators in the world, it's unsurprising how many startups apply to Y Combinator. So, how many applications does Y Combinator get? Every 6 months over 10,000 companies apply to participate in Y Combinator. Is it easy to get into Y Combinator? Well, the slot is very competitive as only 1.5% – 2% of applications get accepted.
In other words, the intense competition reflects the program's reputation as a launchpad for startups aiming to make a significant impact on their respective industries. This is why as a founder, you need to put your best foot forward. Consequently, the following tips should serve as a roadmap for founders when applying to Y Combinator:
1. Clarify your vision
So, how do you get accepted to Y Combinator? Before applying to Y Combinator, clearly articulate the problem your startup aims to solve and why it matters. Presenting a compelling and unique solution to any challenging problem facing humanity sets your startup apart. Most importantly, highlight the market opportunity and the potential impact of your product/service.
2. A concise and compelling pitch
Craft a concise and engaging pitch that captures the essence of your startup. In addition, clearly explain your value proposition and how your solution addresses the pain points.
3. Strong team presentation
Emphasize the strengths and expertise of your founding team. Furthermore, showcase how your team's skills are well-suited to execute the startup's vision.
4. Market research and traction
Provide evidence of market research to demonstrate your understanding of the industry and target audience. Share any early signs of traction, such as user engagement, partnerships, or customer feedback.
5. Make a Video pitch (if applicable) when applying to Y Combinator
If allowed, create a compelling video pitch to showcase your passion and charisma. Video presentations in pitch decks can increase investment chances by 50% and increase engagement and understanding by 80% compared to text alone. Therefore, use visuals and storytelling to convey your startup's story effectively.
6. Distinctive value proposition
Clearly define what makes your startup unique and why it has a competitive advantage. Explain how your solution stands out from existing alternatives or competitors.
7. Show a realistic roadmap when applying to Y Combinator
Outline a feasible roadmap for your startup's growth and development. Address how you plan to navigate challenges and pivot if necessary.
8. Commitment and full-time dedication
The Y Combinator team gives priority only to founders who are fully committed. Therefore, demonstrate your commitment to working full-time on the startup during the Y Combinator program. Showcase your dedication to making the most of the opportunity if accepted.
9. Authenticity and passion
Passion cannot be faked. If you're truly passionate about the product/service you've created, it will reflect in your application. Be authentic and genuine in conveying your enthusiasm and dedication.
10. Follow instructions
Adhere to all application guidelines and answer each question thoroughly. You might meet every eligibility criterion, but failure to follow instructions might just mean your application will get thrown out.
Remember, Y Combinator values innovative ideas, strong teams, and growth potential, presenting your startup's strengths and potential in a compelling and organized manner, you'll increase your chances of standing out and securing a spot in the program.
Applying to Y Combinator, What Are the Benefits?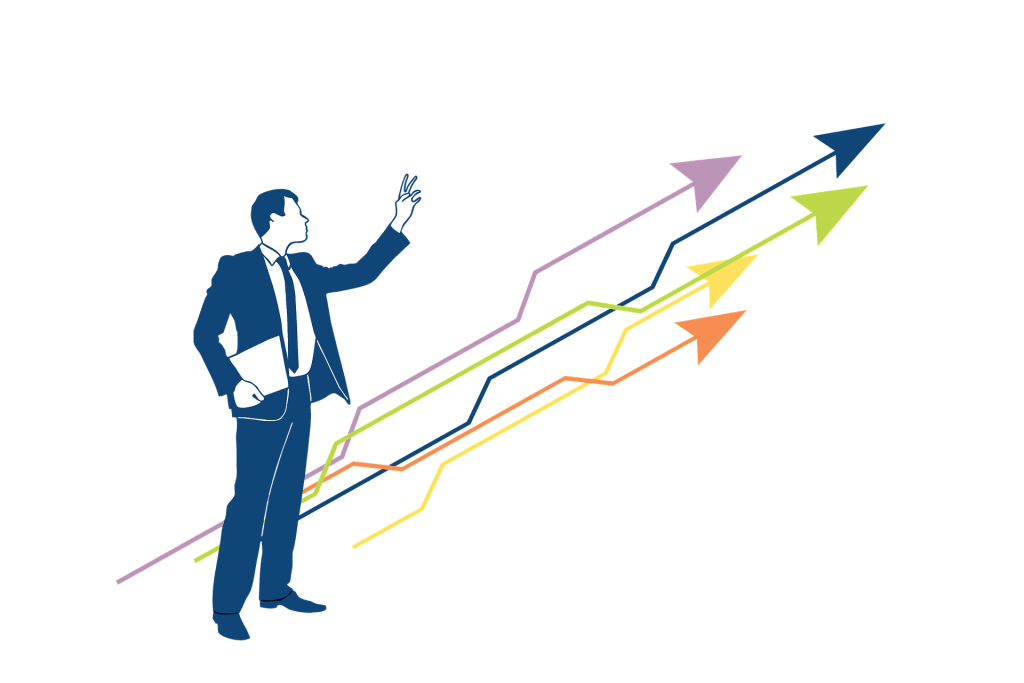 Applying to Y Combinator offers numerous benefits. They include:
Funding: Y Combinator provides seed funding to accepted startups in exchange for equity. This funding can be a significant boost to help accelerate your startup's growth and development.
Mentorship: Startups accepted into Y Combinator gain access to a network of experienced entrepreneurs, industry experts, and successful alumni. The mentorship and guidance received can provide valuable insights and help you navigate challenges.
Networking: YC offers unparalleled networking opportunities, allowing you to connect with fellow founders, investors, and potential partners.
Resources: Y Combinator provides a wealth of resources, from legal and HR support to office space and cloud credits. These resources can alleviate operational burdens and allow you to focus on building your startup.
Learning and growth: The intensive program is designed to accelerate your learning curve. You'll gain exposure to various aspects of startup development, including product iteration, market fit, and scaling strategies.
Demo Day: YC culminates in Demo Day, where startups pitch to a room full of investors. This platform can help you secure additional funding and partnership. It can provide a potential Launchpad for your startup.
Common Challenges Faced While Applying to Y Combinator
Applying to Y Combinator comes with a range of challenges that test the creativity, resilience, and business acumen of founders. These challenges include:
Intense competition: Y Combinator is highly competitive, with limited spots available for each cohort. Standing out among a pool of talented applicants is very challenging.
Rigorous selection process: The application and interview process is often demanding. It requires a comprehensive understanding of your startup's vision, market and strategy.
Equity trade-off: While funding is a significant benefit, it comes at the cost of equity in your startup. Founders must carefully consider the trade-off between funding and ownership.
Time commitment: The YC program is intensive and requires founders to commit full-time to their startups during the program's duration. Balancing this commitment with other responsibilities can be challenging.
Relocation: If your startup is not based in the program's location (typically Silicon Valley), you may need to relocate temporarily, which could disrupt your personal and professional life.
Conclusion to Applying to Y Combinator
In conclusion, applying to Y Combinator can be a transformative step for your startup journey. By understanding the rigorous selection process, preparing a compelling pitch, and embracing the mentorship and resources offered, you'll be better equipped to make the most of this remarkable opportunity.
The path to success is paved with preparation, determination, and the willingness to learn and adapt. So, if you're ready to take your startup to new heights, start crafting your application and embark on a thrilling adventure with Y Combinator,
Remember, Propel Africa is your go-to platform for staying informed about companies, startups, and the individuals shaping the entrepreneurial landscape. Don't miss out on valuable insights into funding rounds, acquisitions, key personnel, products and more. Follow us today and stay ahead in the dynamic world of startups!