The African continent has witnessed significant growth and progress in its healthcare industry in recent years. The emergence of innovative healthcare startups in Africa takes full credit for this. These startups leverage technology to address the unique challenges faced by the healthcare sector in Africa. From health tech companies to entrepreneurship ventures, these startups are transforming the African healthcare ecosystem and paving the way for a healthcare revolution.
In this article, we will explore the landscape of healthcare startups in Africa, discuss the challenges they face and look at some of the Top healthcare startups driving innovation in Africa. The healthcare sector is one we are particular about at Propel because we understand its importance. This is why we have decided to bring the spotlight to emerging healthcare startups in Africa.
Healthcare Challenges in Africa
It might not be news to you if we say that Africa has one of the worst healthcare systems of all the continents out there. Take childbirth for example, according to relief web,  65% of births are attended by skilled health professionals. Now, this might seem like a good number until you realize it is the lowest among all continents. This study also highlighted a survey by WHO that pointed out that Africa had a ratio of 1.55 health workers to 1000 people. This number is below the standard recommendation of 4.45 health workers per 1000 people. Health Policy Watch in a 2021 article concluded that 52% of Africans (about 615 million people) do not have access to the healthcare they need.
Africa faces many healthcare challenges, including limited access to quality healthcare services, a shortage of medical professionals, inadequate infrastructure, and high disease burdens. These challenges are particularly pronounced in rural areas, where healthcare resources are scarce. Additionally, the lack of centralized health data and inefficient healthcare delivery systems contribute to the overall complexity of the healthcare landscape. Hence, healthcare entrepreneurship in Africa has become common in recent times.
The Rise of Healthcare Startups in Africa
Despite the challenges faced by healthcare startups in Africa, the African startup scene has experienced remarkable growth. Healthcare startups are at the forefront of this revolution. Health tech companies in Africa are using innovation to bridge healthcare access, affordability, and quality gaps.
One of the key drivers of this growth is the increasing adoption of tech in Africa. Healthtech refers to the use of technology, such as mobile apps, telemedicine platforms, electronic health records, and data analytics, to improve healthcare delivery and outcomes. So companies that fall within this scope are those we refer to as health tech. By harnessing these tools, startups are revolutionizing healthcare in Africa, providing services such as remote consultations, health monitoring, and digital health records.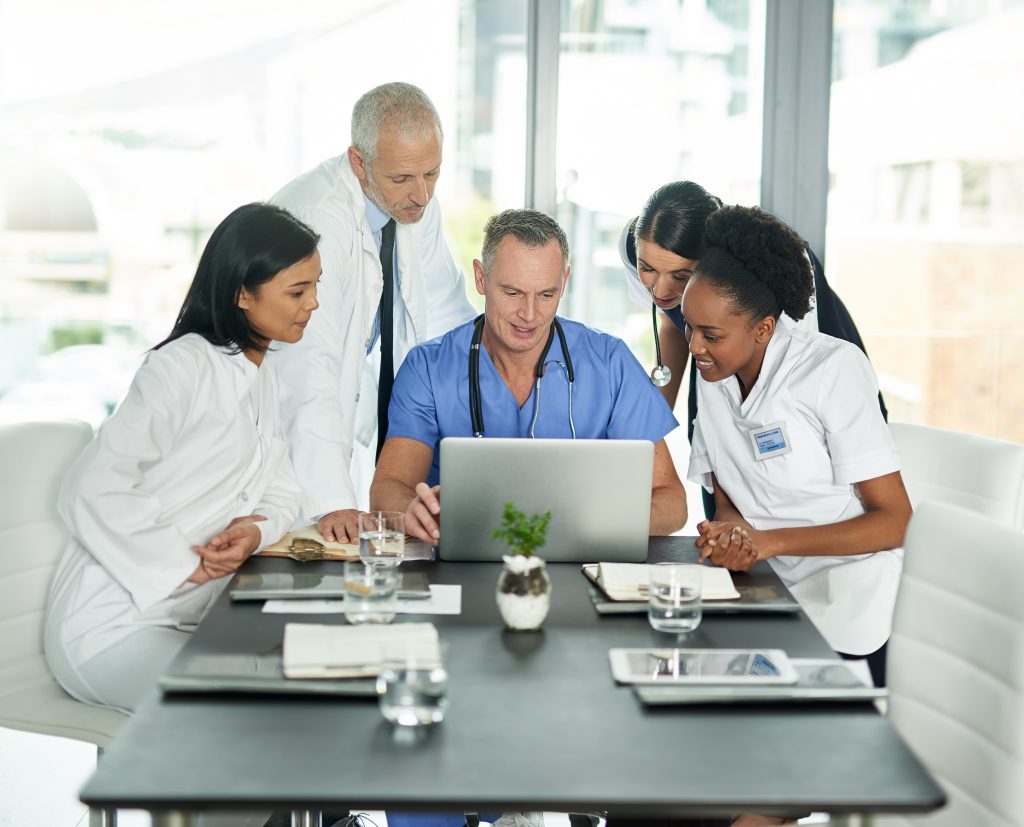 Healthcare Startups in Africa Driving Innovation
Several healthcare startups in Africa have gained recognition for their innovative solutions and impact on the healthcare industry. Some of them include;
LifeBank is a Nigerian startup that uses technology to deliver essential medical products, such as blood and oxygen, to hospitals promptly. LifeBank's platform connects hospitals, blood banks, and logistics providers, ensuring that critical supplies reach patients in need, thereby saving lives.
LifeBank is one of the few female-owned startups at the forefront of the African healthcare revolution. Launched in 2015, Lifebank has branched into other African countries from Nigeria. Currently also operating in Ethiopia and Rwanda. The slogan for Lifebank is "We believe we can be the heroes of our own story". For us, they are more than heroes.
Another success story when you talk about healthcare startups in Africa is Essal. This Egyptian startup is a wellness online consultancy platform that was launched in 2018. They connect their users to certified experts through video calls and also offer chatting-based consultations. The focus of this brand is on physical and mental wellness fields like medicine, psychiatry, fitness, diet and nutrition.
They run a web-based platform through their website but also have a mobile app available on Android and iOS. After, registration, booking a session for any of the many fields they have professionals in is a stroll in the park. Online therapy and consultancy are the new healthcare technology trends in Africa and the world generally. Esaal is simply using this to make a positive impact on the health of its users.
The African health tech ecosystem has witnessed the emergence of innovative companies, such as Zuri Health. Based in Kenya, Zuri Health operates a virtual hospital providing quality affordable and accessible healthcare services to patients across Sub-Saharan Africa. Using data analytics and technology, Zuri Health ensures its users get a quality healthcare experience through our chatbot, web, app, and SMS.
Founded by Ikechukwu Anoke and Daisy Isiaho in 2020, Zuri Health serves more than five African countries. They also maintain a satisfaction rate of 95% from their users.
It will be hard to discuss healthcare startups in Africa driving innovation without mentioning Eden Care. This startup uses technology and data science to offer a delightful digital customer experience, relevant products, and personalized healthcare. They focus on becoming the HMO option for companies, providing employers with the best healthcare.
Eden Care is one of the startups selected for the prestigious YCombinator accelerator in the summer of 2023. This is all the evidence you need to show that this Rwandan healthcare startup is driving innovation in Africa.
Plans to offer remote diagnosis for mental illnesses like anxiety, depression, sexual health conditions, dermatology, and hair loss.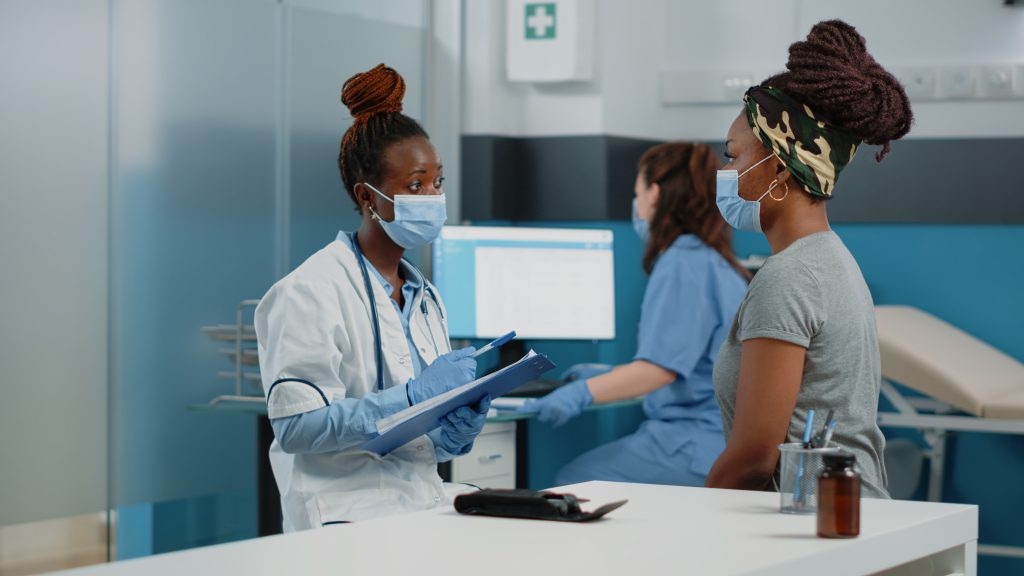 Provides healthcare managers with actionable data and insights on the quality of service delivery based on the experiences and views of clients at primary healthcare facilities.
Holistic women's healthcare platform offering virtual consults, at-home consults and subscriptions for medications. They also provide resources and a community of women to support one another through healthcare seasons.
Offers at-home health testing for various health conditions. This includes sexually transmitted infections, reproductive health and general wellness.
Connects healthcare providers and patients which is accessible only through the Talamus platforms.
Explore Propel Africa's list of over 150 healthcare startups in Africa
Healthcare Startups in Africa – Funding Opportunities
Access to funding is crucial for the growth and sustainability of healthcare startups in Africa. Several organizations and initiatives have recognized this need and are actively investing in African health tech companies. For instance, the Africa Health Innovation Fund (AHIF) provides financing and support to early-stage health startups in Africa, helping them scale their operations and reach more people.
Additionally, impact investors and venture capital firms are increasingly focusing on healthcare startups in Africa. These investors understand the immense potential of the African healthcare market and are actively seeking opportunities to support innovative ventures. If you are looking to find such investors, you can check out their profiles on our website.
Furthermore, partnerships between established healthcare organizations and startups are also becoming more common, providing startups with access to resources, expertise, and market reach.
Conclusion on Healthcare Startups in Africa
Healthcare startups in Africa are driving a revolution in the healthcare industry, leveraging technology to overcome the unique challenges faced on the continent. These startups are improving healthcare access, affordability, and quality, particularly in underserved areas. While there are challenges to overcome, such as limited infrastructure and healthcare resources, the opportunities for innovation and growth in the African healthcare ecosystem are immense.
By addressing critical healthcare needs and developing sustainable business models, African healthcare startups are making significant strides towards transforming healthcare delivery in the region. With the support of funding opportunities, partnerships, and a supportive ecosystem, these startups are poised to lead the way in driving innovation and improving healthcare outcomes for millions of people in Africa.
In conclusion, the African healthcare startup scene is a vibrant and rapidly evolving ecosystem, with immense potential for positive impact. As the continent continues to witness a healthcare revolution, the collective efforts of healthcare entrepreneurs, investors, and stakeholders will play a pivotal role in shaping the future of healthcare in Africa. If you wish to find out more about healthcare startups in Africa, you can explore them by clicking the link.